Springfield Township Fire Department | home
Springfield Township Fire Department .2 Garden Acres station 72
3600 E. National Rd.
Springfield, OH 45505
USA
Scanner: 159.900 Mhz
Phone: (937)322-1142
For emergencies: Dial 911
Submitted By: Shawn Anon (smokeeater00300@aol.com)
Last Updated: Mon April 8th 02 11:58:06 2002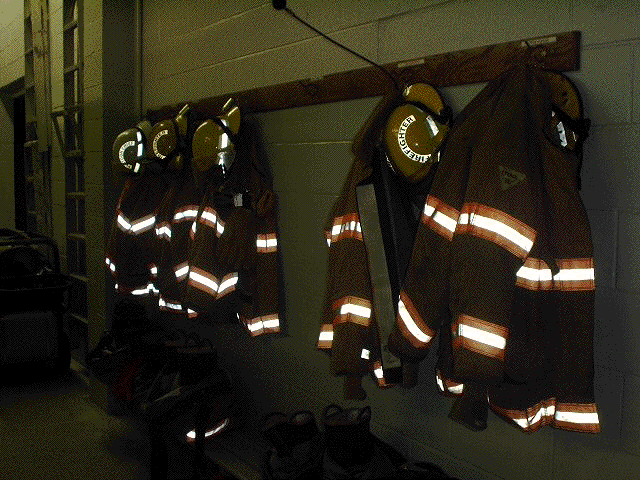 About the Springfield Township Fire Department No. 2
Springfield Township Fire Department No. 2 proudly protects 13,352 people living in an area of 34.9 square miles. We operate out of 3 stations that protect a primarily residential area. -- Our department is a public department whose members are on a combination of paid and volunteer status.
- This year will be our stations 51st year in service.
- The Springfield Township Fire Dept. No. 2 was est.1951
- Our station responds to Fire,Rescue,Ems runs
- We usually have 20-25 actual structure fires a year.
- Photos of apparatus, members, and the dept are on their way.
- Springfield Township 2 is the only Fire Dept. in the area with a Junior program. The Springfield Township Junior Fire Department is Instructed by Plt. Chief Herb Orndorff & Captain Tim Gansheimer and assisted by Lt. Steve Roeder and FF Joe Mason.
- In 2000 the STFD .2 had 672 patients, 185 fire runs, and had only $39,000.00 of Property Loss.
Our Services:
• Fire
• EMS
• Haz-Mat
• Search and Rescue
• Extrication
Our Dispatched Methods:
• Dialing 911
We Belong to These Organizations:
• NFPA
Apparatus Listing
Year Manufacturer Model Type
1997 Pierce Dash Engine
2000 Sutphen Class 1 Tilt Cab Tanker
1991 Pierce B&F Series 800 Rescue
1995 Dodge Ram Brush
1995 Ford Horton Medic
The Newest Edition to Our Fleet is the 2000 Sutphen Class 1 Tilt Cab Tanker
This piece of apparatus is the "Newest State-Of-The-Art Water Pumping Engine available"
Our apparatus is painted the "Dupont" color with Green Lettering
Information Sheet
Former Station .2 Chiefs
Name & Services
Charles Faust 1951-1952
Ray Sherman 1952-1958
Eugene Roeder 1958-Present
Thanks to Chief Eugene "Bud" Roeder for 48 years of service to the Springfield Township Fire Department .2 Garden Acres as of 5-24-2002
Employment Opportunities
Springfield Township is growing rapidly. More Firefighters & EMT's mean better service to our community. We provide Fire, Rescue, and EMS services; so the opprotunity is open to all types of personnel.Our department is always open to new members. Stop by our station @ 3600 E. National Rd and pick up an application if you live in the Springfield Township area.

Department News
"Congratulations to our new Level I Firefighters!"
"Congratulations to ..........
-Logan Mathews
-Steve Roeder
-Matt Rucker
......on being promoted to Lieutenant
Local Events
Fire Training - Saturday April 13th 2002 @ 0900HRS Auto Ext.
Association Meeting - Monday April 8th 2002 @ 1900 HRS
Jr.Dept. Meeting - May 7th 2002 @ 1900HRS
House Committe Meeting - immedieately following the Association Meetings
Motorcycle Races @ the Clark Co. Fairgrounds - Sunday April 28th 2002
In Memory of Al Bowman who dedicated over a decade of services to the Springfield Township Fire Department #2 Garden Acres and passed away 4/4/02