Springfield Township Fire Department | home
STEMS is a part time paid EMS program. STEMS operates out of Springfield Township Fire Dept. 1
Beatty Station. STEMS provides 24 hour Emergency Medical Services to the residents of Springfield Township
during accidents, illnesses, or injuries. Medic 1 consists of a 2-man crew of usually an EMT- Paramedic
and an EMT-Basic. All employees of STEMS at this time, are current members at other local fire stations.
ST EMS provides the Emergency Medical Services to all areas of Springfield Township.
the NeW
StEmS
MeDiC 1 hAs ArRiVeD aNd Is In SeRvIcE
You are no longer required to be a member of another fire station.
Springfield Township EMS has recently split-away from the 3 Springfield Township Fire Departments. STEMS Medic 1 still runs out of STFD 1 Beatty. Even though the STFD & STEMS is no longer 1 componet they will continue to provide fire protection & emergency medical services to people of Springfield Township and work together while doing their jobs. Springfield Township firefighters & Emergency Medical Technicians are out on the streets with the same goals. They strive to provide the best fire-rescue-& ems services possible to our citizens in their greatest times of need.
New Uniforms have been approved by the Trustee's - Pick up 1 new pair of EMS Uniform Pants at Phoenix Fire Protection Inc. & watch for shirt order forms to be posted very soon.
"EMS WEEK 2002"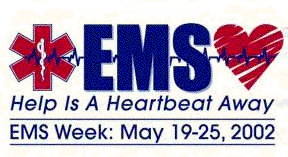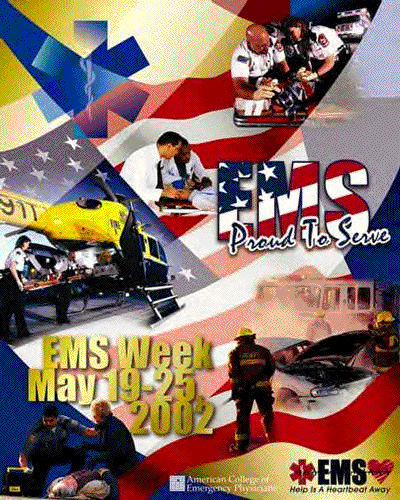 watch for postings on events & activities @ local fire stations & hospitals
CLICK ON THE STEMS ROSTER (LINK) BELOW TO SEE WHO THE EMS PERSONNEL IN YOUR TOWNSHIP
ARE. THESE INDIVIDUALS ARE THE EMT'S PROVIDING EMERGENCY MEDICAL SERVICES TO YOU IN YOUR TIME OF NEED